CREATE. EDUCATE. INSPIRE.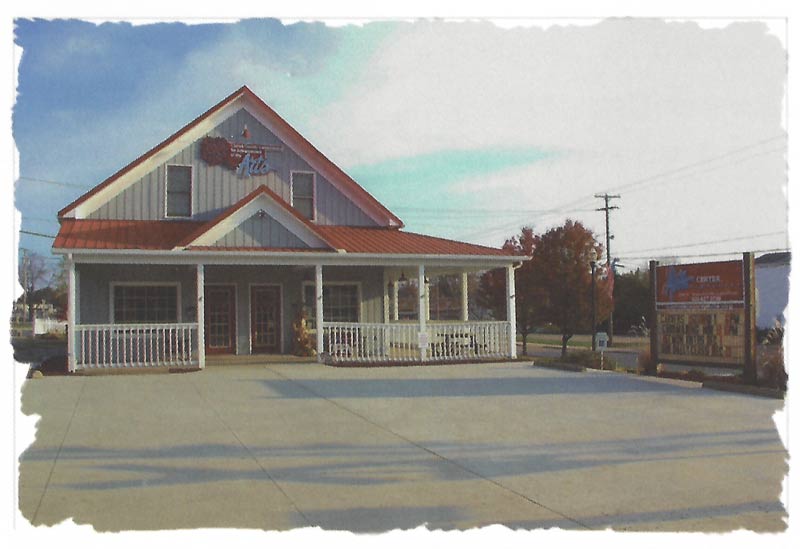 Carroll County Arts strives to exhibit, educate and inspire creativity, imagination, and an appreciation for the arts. We have been a part of the community since 1993 with hundreds of people supporting the arts by volunteering and becoming members. This support has made it possible for Carroll County Arts to present many wonderful exhibits and to build a collection of art by local artists into an extensive visual art gallery and gift shop. Carroll County Arts also provides an outlet for the creative spirit of our community through classes and workshops and concerts. Just as important as the exhibits and art classes is the impact our non-profit organization makes on the community through its education and outreach programs. Whether you are interested in taking a class, shopping the gallery, attending a concert or sharing YOUR talents, contact Carroll County Arts and we will help you find where you belong!
Admission is free and open to the public.
Hours for the Center are Monday, Tuesday, Friday from 10:30 AM to 4:00 PM; Thursday from 1:00 PM to 6:00 PM; Saturday from 10:00 to 2:00 PM; closed Wednesday and Sunday. As always, we are open to the public.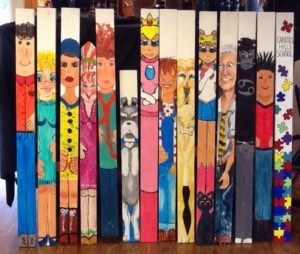 On Wednesday from 4:30 to 6:00 PM Painting with Cheri continues with their "Picket Pal" project. Like to paint but can't come every Wednesday? For $5 you can purchase a picket, get instructions and paint a person or animal. These pickets will be placed around the building as sculpture when they are finished. Or for $25 you can have a picket done in honor or memory of someone. Call 330-627-3739 or follow us on Facebook.
---

This is Scott Taggart, our featured artist for the month of April at the Center. Scott graduated from Carrollton High School in 1998. He served with the United States Air Force from 1998 to 2002 during which time he served two tours of duty in Saudi Arabia.  Scott has always had an interest in art and painting and has been heavily influenced by his favorite artist, Bob Ross.  Three years ago, Scott received a Bob Ross DVD and began his painting journey.  After painting a couple paintings he decided he'd take a chance at teaching others to paint.  His paintings will be featured the entire month of April.  Please stop in and support our Veteran and see his amazing oil paintings.
The popular Wednesday Drop-in Class is held every Wednesday at the Arts Center beginning at 4:30 PM and ending at 6:00 PM with Cheri Bell as the facilitator. Bring a project you are working on and get some ideas from other artists or share some of your own talent. Call the Arts Center at 330-627-3739 for more information. 
The Woodcarvers are meeting on the 2nd and 4th Wednesdays at the Arts Center with carvers Rod Hardy, Chuck Feehn and Ken Grigsby. The time is 6:30 PM until 8:00 or . Interested in learning? Bring your carving tools or an X-acto knife and the instructors will provide the item to be carved. They also have knives available for sale. The only charge requested is a small donation for gas for the Stark County instructors. For more information, call the Center at 330-627-3739 and follow us on Facebook.